Who We Are
Our Team & Leadership
God is graciously bringing into the fellowship individuals with unique graces and gifts, growing and developing in the nature of Christ. Our desire as a team is to model the very pattern that Jesus has revealed for the Church, ordinary people walking in the awareness of grace and love and serving each other in the body of Jesus Christ.
True ministry is serving each other and the world with the various graces with which we have been endowed with in the Lord.
We believe in developing leadership through a hands on experience, modeling what we believe and encouraging each other to walk in the steps of the Lord Jesus Christ. Everyone is a leader because everyone is a follower; the best leaders are those who have followed well.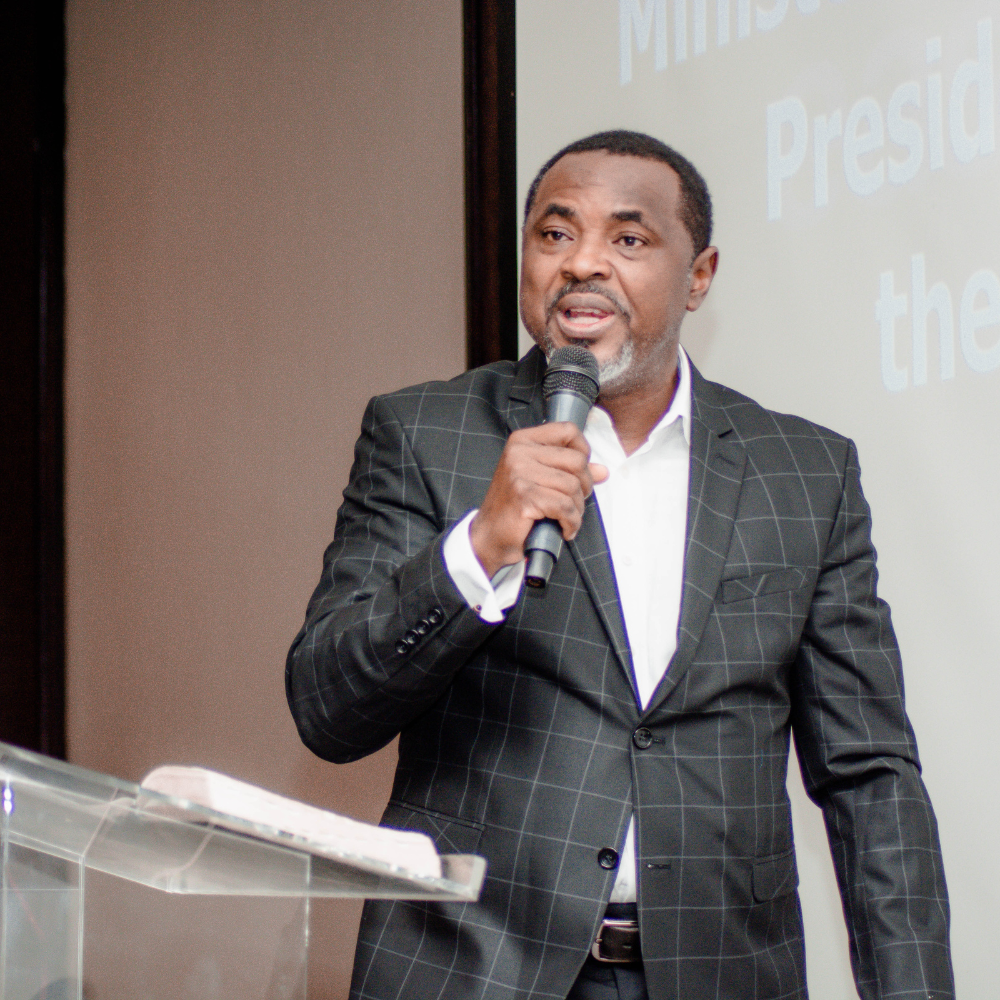 Our Pastor: Apostle Tonye Oliver
Senior Pastor
Tonye Oliver, is an apostle of the Lord Jesus Christ, called to take the healing power of Jesus Christ to this generation.
 He believes that the gospel of Jesus Crist and the Kingdom of God is a message of healing restoring broken humanity to God's Genesis 1:26-28 purpose. He loves encouraging believers to walk in the supernatural and minister God's power everywhere.
 He believes that the primary calling of every believer is to follow Jesus and that sonship as modeled by the Lord Jesus Christ is God's highest and best purpose of everyone that has answered the call of the Lord Jesus Christ.
Our Pastor: Pastor Ajibike Oliver
Pastor
Pastor Bike is passionate about bringing God's word to his people; she is an anointed teacher with a ministry of encouragement and inspiration, as she ministers, she does so under  a strong prophetic grace that blesses those who listen to her.
She is blessed with administrative gifts that help bring order and structure to the work of the ministry.
Veno Marioghae
Worship Minister
Blessing Fadeyi
Worship Minister
fadeyiblessing519@gmail.com
Femi Fadeyi
Minister
fadeyiolufemi12@gmail.com
Stella Agha
Administration
'Mummy' Henrietta Senbore
Minister
Yemi Akintola
Minister
olayemi.akintola1@gmail.com
"New Testament leadership begins with learning to follow Jesus in every area of our lives, the one who cannot follow cannot lead others "
– Apostle Tonye Oliver