Saturday Fellowship Meeting
Every Saturday at the Apostolic Center we meet for a time of impartation, equipping and fellowship. Our meetings are lively, impactful and open to whosoever will
Our goal is to help everyone follow Jesus personally and be transformed by the power of His word and Spirit. We believe that only a living Church can preach a living Christ and that transformed lives make up transformed societies.
Join us every Saturday and be a part of our living fellowship.
About Us
The Apostolic Center is a multipurpose, teaching and equipping center patterned after the example of Jesus Christ who gathered people around him (and called them disciples). His purpose was to communicate the understanding of the kingdom, teach them his ways and send them forth to continue his teaching ministry and equip those who would believe in him after he left.
The Apostolic Center is not just a physical place or location, it is a concept, an idea that Jesus initiated while he was here.
A local Church can be an apostolic center, and a ministry center can also be an apostolic center, in truth I believe every local Church can and should be an apostolic center. Every community of believers should be apostolic in nature and function.
Our Mission & Vision
At the Apostolic Center our vision is to help you walk like Jesus said you can.
To build up a community of faithful people grounded in the teachings of the Lord Jesus, equipped by the Spirit and word and committed to following Jesus in spirit and truth wherever they may be.
Just like Jesus taught and equipped his disciples to be and do as he was and did, so believers today must begin to learn to follow the Lord in such a way that they can be taught the things that truly matter, the things that will enable them to indeed rise and shine in the darkness that is rising over the earth.
We want to see believers walking in the supernatural, casting out devils, healing the sick as they preach the gospel of the love of God through the Lord Jesus Christ
Pastor Ajibike Oliver
Senior Pastor
Pastor Bike is passionate about bringing God's word to his people; she is an anointed teacher with a ministry of encouragement and inspiration, as she ministers, she does so under s astrong prophetic grace that blesses those who listen to her.
She is blessed with administrative gifts that help bring order and structure to the work of the ministry.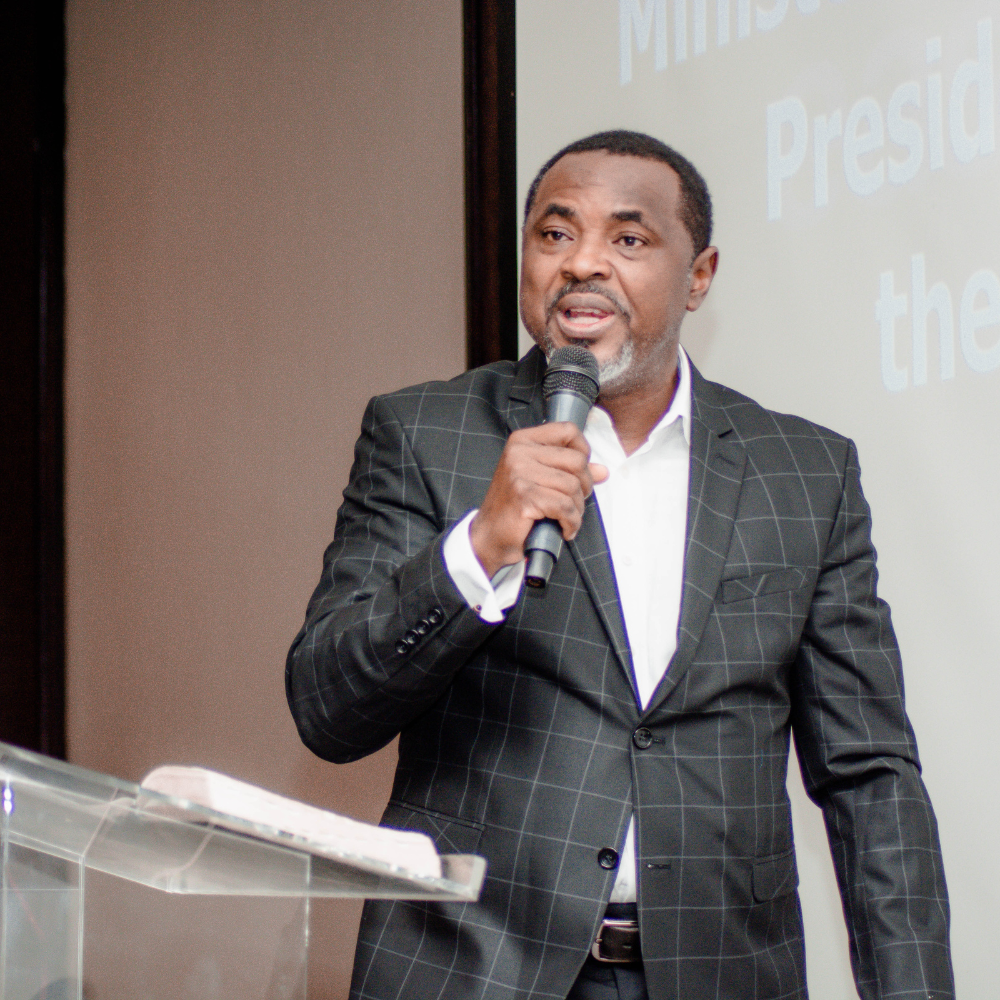 Apostle Tonye Oliver
Senior Pastor
Tonye Oliver, is an apostle of the Lord Jesus Christ, called to take the healing power of Jesus Christ to this generation.
He is president of Jesus Heals the Sick Ministries, a nondenominational platform ministering through Crusades and Healing Schools, and the Apostolic Ministers Conference where he challenges the ministry to return to Jesus and true apostolic ministry.
Timely Messages For Your Growth
Timely Messages For Your Growth
February 18th, 2023: Union with Christ 1
Timely Messages For Your Growth
February 18th, 2023: Union with Christ 2
My first experience at the Apostolic Center-Sister Chioma
Have Kids?
Currently, we do not have specialized facilities for children, but we will do our best to make your time with us a blessing.
Praying For the Nation- March 25th 2023
Word For Now God wants us to have confidence, assurance, or a sense of certainty when we pray, too many times we pray with a hit-and-miss mindset, but we can have the same spirit of confidence that...
How to be Saved
God wants you to be saved from the power, guilt, and consequence of sin.
Sin is destructive and addictive and for this reason, Jesus died, taking upon himself the just consequence of our sin in other that we may receive forgiveness and eternal life through faith in him.
You can bow your head to God in prayer and ask for forgiveness and confess your faith in Jesus